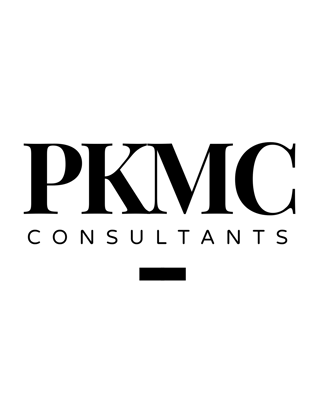 Testimonial 1
Having worked with Peter for over 5 years he was able to suggest clear strategies to drive business in both Europe and North America which achieved results. Peters guidance and encouragement helped me to achieve sector growth and meet targets in a structured and manageable way.
I would thoroughly recommend Peters professionalism, understanding and support in all manners of business management and efficacy trial development.
James Ashton​
Head of Business Development
i2L Research, part of Cawood
Testimonial 2
I've enlisted the services of Peter and the team he developed at i2L, for over 25 years now. During that time, I've benefited hugely from his professionalism and ability to make the seemingly impossible, just happen. His collaboration network is truly impressive and he has helped me address some really difficult regulatory issues over the years – actually, for complicated issues with efficacy trials, Peter is my first point of contact.
Such is Peter's standing in the pesticide development space, that he was rightly awarded a lifetime achievement award by the Leadership team at IBMA UK in 2022. I absolutely endorse Peter's qualities and wide-ranging skillset from both business advice to technical program development and am sure you will benefit from his straight-talking and honest assessment of any given situation.
Dr Ian Baxter
Senior Technical Expert Product Safety, Syngenta
&
Vice President of IBMA UK
Testimonial 3
After working alongside Peter for almost 25 years, I can honestly say that his knowledge of the agrochemical and professional product industry is immense. He has a truly impressive network of contacts and an international reputation within the industry. He single-handedly turned i2L Research Ltd from a small group of academics into a globally recognised contract research organisation with a first-class reputation.
Over the years he has honed his talents not only in pesticide development and regulation, but also in growing a small, Welsh based company, into an international organisation with offices throughout Europe and the USA. He clearly understands business and the essential skills needed for success. If you are looking to grow your business within the pesticide industry or are a new start-up company looking for some advice and guidance, then I recommend that Peter be your first point of call.
Dr Catherine Whaley
Country Development Manager, Adama
Testimonial 4
I've known Peter for over 15 years. He has an unrivalled knowledge of efficacy and ecotoxicology testing in the agrochemical and pesticide market; a practical understanding of how to build a small business into a large, profitable global company; and an engaging, open and honest personality.
It was a pleasure working with Peter at i2L, so if you're looking for useful, no-nonsense advice from someone who's built a business from scratch, the hard way, Peter's your man.
Stuart Gall
CEO, Intelligent Ultrasound and NED for i2L from 2007-2021
Testimonial 5
For almost 20 years, I have had the pleasure of working with Dr. Peter McEwen on a diversity of projects. We have worked together on projects ranging from those with well-defined and standard efficacy protocols to multi-year complex projects requiring creativity, perseverance, and excellence in project management skills. Regardless of the type of project, Peter is great to work with. He has the rare combination of skills: an excellent scientific mind, a keen business sense, and a relentless drive to accomplish the project's objectives. His excitement about the work is infectious whether it is work with cockroach frass or the force-feeding of slugs. Peter has successfully built a small startup to the most reliable global CRO that I have ever worked with.
Robert A. Suranyi, Ph.D.
Director, Business Development
MGK